Contact: al @ this website


Thank you for viewing my art.
and reading my words. :)

HOME

© avhaar.com All rights reserved. 1994 - 2022
.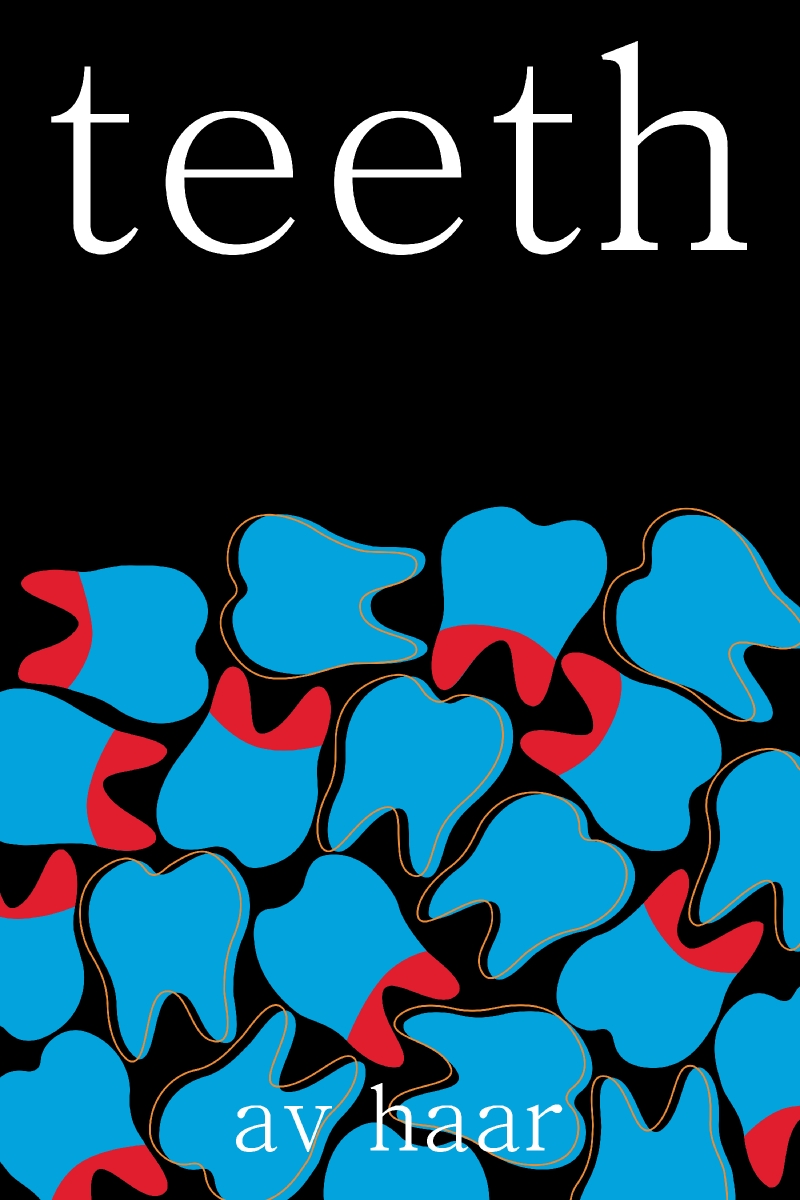 Teeth
AV Haar's latest book, Teeth, is a potent and dynamic range of poetry on outlasting childhood abuse into modern-day adult survival, enduring a violent physical attack in late 2021, and engaging a current state of the world and nature.

Teeth offers confessional poetry blended with free verse and spontaneous imagist poetry. This powerful collection is an evident progression from the juvenilia of his first series, Words Which Stay, and marked growth from the last two releases, Big Boy Pants and Fuck is Astir.

Teeth is an excellent book to begin in AV Haar's poetry and work your way backward in his timeline, noting steady maturity in this writer's now evident style.